SO WHY BECOME
A BBN PARTNER?
Added value to your business
We are NOT a referral network...
Being part of BBN brings some obvious immediate gains. With gross annual revenues of $187 million that ranked us no.1 in the 2020 global B2B agency league tables, as a BBN partner, this gives you serious credentials. But the development opportunities are where businesses really win big.
BBN agencies get access to well-proven tools, techniques and processes that help to win and keep major accounts, and a fit-for-purpose learning and development program to train your staff in using them. This successful model is strengthened by international support from BBN peers with years of experience in their respective fields, enabling multicultural creativity and professionalism that crosses borders and opens new markets.
Our symbiotic methods have already got us on some significant pitch lists and we often find ourselves pitching and winning against the big global players.
Our current partners repeatedly cite that being a part of BBN also improves the marketability and value of their businesses, both in their local market and internationally and, in the process, enhances their attractiveness as an employer.
Towards the end of 2020, we decided to commit some dedicated resource to business development and our goal is to identify at least two new opportunities for each partner by the end of 2021.
...But we are a business growth enabler
When faced with drivers for change and/or growth, our partner agencies found BBN to be a great solution compared with higher risk alternatives. It's allowed them to grow their businesses, get the insightful support they need from other agency business owners while retaining their independence and entrepreneurial spirit.
Our partners collaborate daily in real-time, across multiple territories, to support their clients. Our global matrix model ensures that their clients have access to the skills, services, industry expertise and geographic footprint that they need, where and when they need it. For agency partners, the matrix model gives them a competitive edge with an impressive integrated service offering and an international support network for their clients.
The whole agency world is starting to shake-out with many highly successful agency businesses deciding that you have to specialise in what you're good at and form partnerships to expand services. On one level this is exactly what an organisation like BBN provides. It also offers the opportunity to collaborate on work processes and models to improve delivery throughout the whole service spectrum, become more efficient and, to use one of today's hip terms, be more agile.
By partnering with other agencies both locally and internationally that offer complementary services and expertise, an agency can focus on its specialisation but still provide clients with the add-on services they need.
Even if an international presence is not required by clients for international campaign delivery, BBN partners find it extremely useful to have colleagues worldwide who can provide local insights and perspectives. For example, local copywriters for local language copy jobs and to 'culture check' creative concepts and taglines.
Fundamentally the business model has been the same for decades in just about every agency. However, there are market and industry trends that threaten this tried and tested model to its limits, This does not necessarily mean you have to change your business model entirely, but rather take a more innovative approach adopting an increased openness to form partnerships and collectives.
As marketing becomes more of a priority for C-suite executives, there is evidence of a more holistic approach that includes marketing and consulting. The current merger and acquisitions in our industry reflect the ongoing reshaping of the business landscape and provide a new model for how consultancies and agencies will do business moving forward, whether that's merged under one roof and brand or via strong collaborative partnerships.
We've taken considerable steps over the past three years toward a more global brand consolidation for BBN. This means that from a business model standpoint, this allows our partners to genuinely and authentically market the global expertise, platforms, resources, case studies, client base, etc. of BBN in their local markets (without having to explain the relationship between their agency and BBN first).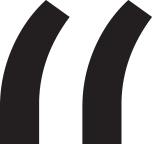 " As our business grew, we realized that we needed more. More intelligence. More structure. More networking opportunities. When we learned about BBN, we quickly realized its value. Not in purely business referral revenue, but more so in providing us with the agency intelligence we sought, the strategic platforms and models we required and the networking possibilities that would allow us to engage with some of the sharpest minds from around the globe.
Thanks, in part to BBN, we now boast a fully integrated agency
made up of a tireless, relentless team of 40 eclectic minds that are
committed to not only being different, but being better."
Fabio Orlando, CEO, tag enterprise, BBN Canada