Recognising industry and market drivers
for agency expansion
We carried out an in-depth research of our B2B agency partners and asked them to identify the most significant influences that drove them to consider expanding their business; we got a surprisingly wide variety of responses. However, perhaps we shouldn't be that surprised, after all, our partners come from different parts of the world, with different cultures, economies and political challenges. However, when we then compared these influences with additional research data, we found two consistent and compelling factors.
So, let's start with the predominant one – global and regional economies. These have a direct impact on client budgets. A recent B2B International survey conducted earlier this year, of large businesses in Europe and US, serving B2B markets reported a positive outlook with an increase in client budgets - 57% of survey respondents anticipate global marketing budget increases this year, compared with 38% last year who said they were expecting an increase. When client budgets increase, there's an apparent expectation that agencies' workloads and revenues will increase too, with the potential to necessitate growth and expansion. Of course, this isn't always the case. With procurement being more and more involved in managing agency relationships, they are looking at larger agencies who can consolidate work and create cost savings. It also depends on how that budget is shared between a global HQ and the regional offices.
Globalisation and client brand consolidation will continue to be a huge factor in our partners' expansion plans. Even in Tier 2 markets, where communications 'export' opportunity is low, but 'import' opportunity is much higher. Many global brands are headquartered in the Tier 1 markets and, therefore, establish their global brand presence and communications strategy at home base. In the past, Tier 2 markets were given far more autonomy in determining their own creative and communications approach. Over the past few years, our partners have seen a shift whereby the Tier 2 market has aligned more stringently to global standards and plans (either by will or by force). The expansion, in these cases, relies on the ability to execute global plans versus creating them. In the context of BBN, this presents an enormous opportunity in not only helping clients establish their brand presence at the home base level but by having the expertise and execution ('feet on the ground') to deliver and adapt campaigns in local markets. BBN provides that 'larger organisation umbrella' without interfering with their locally based offering.
However, do agencies need to be considering international expansion?
Well, according to over 50% of our partners, they say that more than 70% of their clients expected them to provide global support, even if a smaller percentage utilise that support. While 30% said around 40% of their clients expected some level of support outside their home country, but the demand has been increasing in the last few years, and they expect and want, that percentage to increase. 20% of our partners said, even where the expectation was lower than 30%; they are finding it increasingly a prerequisite on RFPs, even if there is no immediate requirement. Also, while in some countries like Japan, where they still have a very domestic-oriented business mindset with local perspectives, there is the desire to learn from global experience and case studies.
The second consistent industry driver is the expansion of technology used in B2B marketing and all the knock-on effects that come with it. Also, let's not forget the new EU digital communication legislation, GDPR, which could see agencies needing to expand their expertise and increase the size of their technical teams to support their clients with the challenges this poses. At first, agencies saw GDPR as a potential threat to their livelihood, but it could end up being one of the most significant sources of increased workload for marketing agencies moving forward.
Other technology-based influences are the 'Internet of Things' (IoT) and of course the integration of artificial intelligence (AI) and machine learning into B2B marketing which will continue to increase this year. It is believed that AI will drive faster business decisions in marketing, e-commerce, product management, and other areas of the business by helping close the gap from insights to action, (if you understand how to use and exploit it).
Of course, there are also the underlying constants that agencies have to cope with on a daily basis. Client demand for new services and greater niche expertise will always be a driver for agencies to consider growth. Our partners have seen their businesses expanding on the back of trends toward thought leadership, content marketing, a focus on more customer engagement and in some cases combined with sustainability factors. It's a continually evolving complex and sophisticated mix.
B2B marketers have instinctively known for some time that in today's growing online marketing landscape it requires a solid brand. In general terms, B2B companies have never really invested in strong branding, but this is changing and will need them to invest in brand building much more. In the same B2B International survey, branding is revealed as the top strategy cited for growth in B2B businesses, and most company marketers acknowledge their brand deficiencies. 60% of the survey respondents say they are focusing on initiatives to grow their brands. However, although the importance of branding is recognised, many marketers are facing challenges in building their brands:
Only 41% of respondents say their organisation has a strong USP (unique selling proposition).

Only 43% perform well in assessing their brand health at regular intervals (e.g., measuring awareness, brand perceptions, brand performance).
These particular insights come as no real surprise for our BBN partners but do provide exciting opportunities. One of BBN's strongest differentiators is our Brand Asset Management (BAM) toolkit, which has been developed and perfected by one of BBN's expert development teams over many years. Such is demand to embed this expertise in their agencies, we are now conducting the second masterclass for BAM in Milan this year, and since our last masterclass in 2016, we've seen numerous instances of cross-pollination of brand strategy skills among partners, whose clients are demanding a higher focus on their branding.
Successful implementation of growth plans necessitates changes in the traditional agency business model
Fundamentally the business model has been the same for decades in just about every agency. However, there are the market and industry trends that threaten this tried and tested model to its limits, but don't panic yet! This does not necessarily mean you have to change your business model entirely, but rather take a more innovative approach adopting an increased openness to form partnerships and collectives.
As marketing becomes more of a priority for C-suite executives, there is evidence of a more holistic approach that includes marketing and consulting. The current merger and acquisitions in our industry reflect the ongoing reshaping of the business landscape and provide a new model for how consultancies and agencies will do business moving forward, whether that's merged under one roof and brand or via strong collaborative partnerships.
In research with our partners and beyond, we examined some of the current influences that might instigate a future need to adjust or more radically change the traditional marketing agency business model.
If 'outsourcing' got the agency industry excited in the nineties, the term 'in-housing' is getting them worried now. However, it needn't be that way. It might mean that agencies have to consider a slightly different way of working with clients, but the principals will remain the same.
In an age where digital and social tools are prominent, SME, and many more sizable enterprise B2B companies are more frustrated than ever because they're not getting what they want from their agency. B2B marketing agencies are frustrated as well, as their clients often make complex, and often confusing demands of what they want.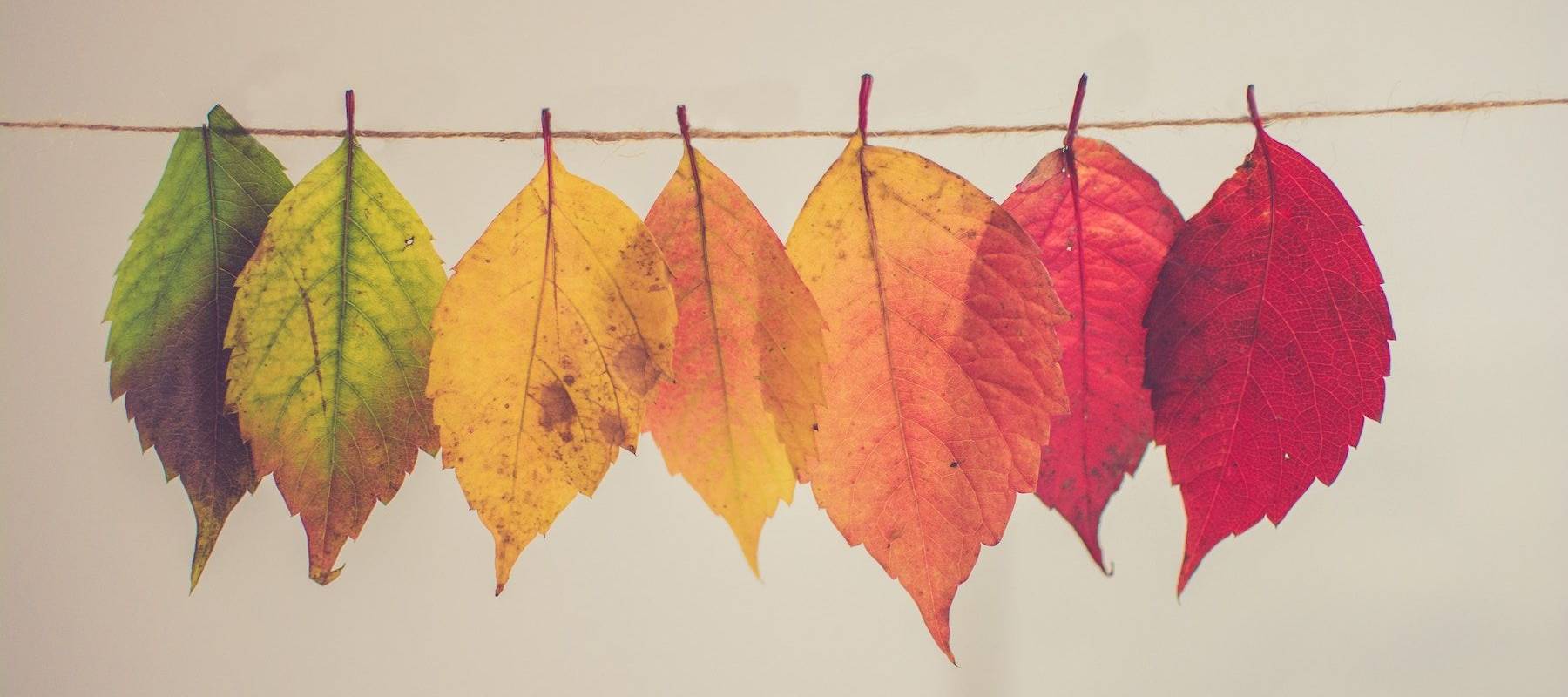 Outsourced CMO Eddie Reeves says, "The businesses that will be successful as this confusion grows will be those who proactively build into their structure, function, and culture an overt bias towards multidisciplinary execution. By bringing to bear seasoned professionals from outside their organisations who offer deep levels of proven expertise across a wide expanse of sectors and industries, they can more quickly and efficiently realise significant, profitable growth."
For the single location owner-managed agency this is a tricky proposition to fulfil.
So rather than seeing 'in-sourcing' as a threat, our partners are exploring the opportunities it can bring to get closer to their clients. We hear of clients looking to 'in-source' design, which is forcing some partners to look at new models to help get closer to their business, including working from their offices. While bigger organisations like Microsoft are 'in-housing' specific marketing activities driving the model to a more consultative approach from pure executions, where there is, in fact, higher profitability.
On the flip side, we hear far more instances of partner-marketing as a complete outsourced service, which could provide substantially increased revenue opportunities for a highly collaborative organisation like BBN.
Some partners believe the business model could change as they move to operate more like a 'demand centre' for clients, allowing them to outsource operational marketing tasks over long periods of time.
Our partners are reporting higher demands for alternative 'ways of working', there's a new generation of labour force that puts a higher emphasis on more flexible working conditions including working from home. This, of course, isn't always practical within some marketing disciplines, but in others, it could provide agencies with a far more cost-effective and attractive solution in a highly competitive employment market.
We've taken considerable steps over the past three years toward a more global brand consolidation for BBN. This means that from a business model standpoint, this allows our partners to genuinely and authentically market the global expertise, platforms, resources, case studies, client base, etc. of BBN in their local markets (without having to explain the relationship between their agency and BBN first).
The importance of international capabilities in B2B marketing
Going global requires a fundamental change in approach: You have to build trust and provide highly capable resources in each country you expand. Even coming to terms with basics – the importance to learn to handle time zones, cultural differences and different communications methods is a vital first step to international partnerships and shouldn't be underestimated. The alternative is adopting the highly structured BBN model which is founded in operating close partnerships with existing agencies in countries where their clients want to work.
The other advantage of forging global partnerships is the ability to define and utilise a global service-matrix model; this is where a local partner office can bring in world-class resource or expertise that may not otherwise be available locally. This service matrix proposition is proving consistently successful for BBN.
Even if an international presence is not required for international campaign delivery, BBN partners find it extremely useful to have colleagues worldwide who can provide local insights and perspectives. For example, local copywriters for local language copy jobs and to 'culture-check' creative concepts and taglines.
Collaboration is a vital part of any smart
expansion strategy
The whole agency world is starting to shake-out with many highly successful agency businesses deciding that you have to specialise in what you're good at and form partnerships to expand services. On one level this is exactly what an organisation like BBN provides. It also offers the opportunity to collaborate on work processes and models to improve delivery throughout the whole service spectrum, become more efficient and, to use one of today's 'hip terms', be more agile.
Almost daily we hear examples as to how success was down to discovering what they were good at and pursuing it wholeheartedly together with surrounding themselves with brilliant people (BBN). So, by partnering with other agencies both locally and internationally who offer complementary services and expertise, an agency can focus on their specialisation but still provide clients with the add-on services they need.
However, collaboration is not a shortcut to growth and expansion; it takes a lot of commitment time and effort. If you are relying on a team outside of your organisation to deliver a service or expertise on your behalf, you must have a 100% trust and confidence that they will live up to expectations.
Collaboration within BBN quite often goes beyond supporting clients. Our partners regularly consult each other in matters of an operational nature, for example, HR or financial issues and challenges.
Typical extracts from partner comments in our research:
"It's easy to reach out to the other agencies, which we regularly do. In the recent past, we have requested templates and sample proposals to support our new business efforts. We are also working with three other agencies to pool our resources as a more valuable prospective partner for large companies."
"Our colleagues at the BBN partner agency in Milwaukee have always been enormously helpful from advising how to handle a pitch or a piece of work, to provide a perspective on how to manage the business of an agency. This experience sharing gets to one of the overall things I like about BBN, which is the ability to "compare notes" with other BBN agencies. It is so helpful to have the level of experience we have and to reinforce that you are on the right track or you need to adjust your thinking."
" Particularly in new business development we fundamentally try to sell a complete range of marketing services knowing full well we can rely on BBN partners to fill any gaps that we can't provide ourselves directly. For example, I can easily sell-in a brand portfolio assignment, and in collaboration with other partners, we can present a comprehensive proposal and have the ability and confidence to execute.
"Right now, we are partnering in the USA, Sweden and Japan, to collaborate on a large scale BAM project in Japan. With our American expertise in BAM, our Japanese knowledge about the local market, and our Swedish understanding of the client and their products – BBN partners are coming together to create a formidable proposal."
We've talked about collaboration between our agencies, but what about levels of cooperation with clients. Well, it seems that varies tremendously. However, undoubtedly the higher the level of client-agency collaboration the more effective and successful the outcome. As marketing becomes more complex, our agencies see clients reach out more for a wider variety of skillsets and advice. For example, many B2B customers are merely ignoring or doing a poor job of content marketing or other digital activities – due to their lack of skills. It's primarily a problem the further you get from larger conurbations as the talent pool dwindles.
It seems while some clients expect their agency to become part of their team to co-create strategy and embrace the execution, they place limited value on tactical feedback; they need their agency to be integrated, independent and cost-effective. However, what we see more often is that clients want someone to manage the marketing function on their behalf, somewhat like a 'fire and forget' missile. They believe that because they have given a brief and signed a contract, the rest is up to the agency. They don't realise how much interaction and participation is required to make their marketing, automated or otherwise to be genuinely productive.
However, the good news is, we are starting to see a 'better' breed of client that are demonstrating a higher expectation of a collaborative mindset. They want the agency to be closer to their business and more reactive in a world of increasingly complex media channels. There's also a far more collaborative mindset in the strategic phases, but collaboration still tends to dwindle at the planning and activation stages.
With an increase in expectations to be more collaborative, comes a higher hope for agencies to deliver a hard ROI driven mindset. However, once we do this and have proven our value to clients at the highest C-Suite level, they begin talking about significantly higher budgets. Clients have far too much on their plates, wearing several hats and responsible for many aspects of their business as a whole. To that end, once a general strategic approach is achieved (collaboratively) the expectation is, more often than not, to let the agency 'run with it'. Now…if it works, kudos to the agency! If there are setbacks…let's fire the agency! At least now that can be directly linked to performance rather than some subjective view that the 'ads didn't work'.
So it's okay to be an independent entrepreneur and ask for support?
Yes! And one of the things that define the BBN partnership dynamic is its inherent entrepreneurial spirit. Anyone who is an owner-manager is taking higher than usual business and personal financial risks. It's something our agencies feel continually while trying to feed a staff hungry for work. The risk of having to downsize in the face of adversity is always there – and many agencies go through stressful times as a result of over-stretching on the entrepreneurial journey. However, they have to do it! Agencies are continually engaging in calculated risks to balance profits and ROI to their clients with being an excellent place to work for the people that they employ. More than financial uncertainty, it is the tension between these pillars that keeps them up at night. So what's the essence of being an entrepreneur? Well, no matter if someone runs a large business or polishes boots on a street corner - if one cares about the outcome and creation rather than a designation, he or she is an entrepreneur.
However, financial risk is only one aspect. The agency requires financial support at start-up as well as the requirement of leveraging personal assets to support the business when times are tough (typically when financial institutions shy away). This will always hold true – especially for small to medium businesses. What is often taken for granted however is the sweat equity required to move an agency forward. Time – the most valuable asset of all in our opinion – is the greatest asset an entrepreneur can supply. New business, day-to-day management, training, resourcing, building trust, operations, and beyond. Money can come from anywhere. Time and commitment need to be realised on the inside. So, from the start, owners need to be steadfast in ensuring they are always close to the business, close to the clients, close to the internal team at every stage to ensure the vision for the agency is maintained.
Participating in an organisation where these challenges can be openly shared with other principals with whom you are not in competition, and surprisingly have gone through many of the same issues and problems, cannot be underestimated.
Summary
The current condition of the economy doesn't have to dictate or constrain a business' growth and expansion plans. There are means you can implement alternative strategies to put your agency on the fast-track to expansion, whether that's by expanding your service capabilities and expertise, growing your skill resource or expanding your market reach internationally.
When faced with drivers for change our partner agencies found BBN to be a great solution compared with higher risk alternatives. Its allowed them to grow their businesses, get the insightful support they need from other agency business owners while retaining their independence and entrepreneurial spirit.
If you are an entrepreneur who cares about the 'outcome and creation' rather than the designation and want to learn more about how BBN can provide a less risky approach to expansion, provide more rewarding growth and support for your agency, please contact Clif Collier at clif@bbn-international.
Sources / References:
Survey results from BBN partner agencies

B2B Marketing Survey – B2B International

'Growing Your Agency Revenues with Account Expansion' by Ian Leadbetter

'How B2B Marketers Are Embracing Brand as the Top Driver of Growth' by Julia Cupman

'Global Consultancies Are Buying Up Agencies and Reshaping the Brand Marketing World' by David Gianatasio

'7 Ways to Position Your Marketing Agency for Growth' by Kimberly de Silva

'What makes a successful B2B marketing agency?' by Alex Clarke