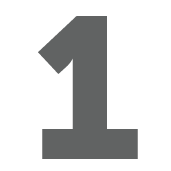 Without good content, you may have a nicely designed website that won't hold peoples' attention; or social media messaging that no one reads.
But what exactly is content? There's a misconception that 'content' has to be something big like an article or an entire web page. The best way to think of content is everything with which your audiences interact, be it seen or heard. That includes all written materials, videos, photos, podcasts, radio ads …it's all content. And just because it's small doesn't disqualify it.
Bite-Sized content works even harder. E-mail subject lines, for example. When we send out an e-mail, we send out several batches. The only thing that changes between them is the subject line. When you have space for just three or four words, you have to choose them carefully. Between the batches sent out a change in subject line raised the unique open rate by over 18%. That's important: if our audience doesn't click on that three-word 'advertisement', the whole e-mail goes unread.
Every minute, more than 33 million messages, photos and videos are posted on social media. So your content must stand out. Make sure to adopt copywriters, bloggers, designers and creative talent in your team who can lift your content to a higher level.
Tell your story
Companies are still waking up to the fact that they need good content to drive brand preference. Every organisation has a brand story to tell. When written the right way, every brand story is exciting and engaging. Inbound marketing, where you draw customers to you rather than, say, landing unsolicited in their mailbox, has brand and content at its core. Inbound tools like social media marketing, search engine optimisation, search engine marketing, videos, presentations and speaker events are powerless without great content to animate them. Whatever you do, make sure you have something interesting to say.
Now, keep in mind that people don't read a year's worth of Twitter posts and then devour your entire website. Most people haphazardly consume content. You have to hook them slowly while developing a relationship with them. That's why it's essential to reinforce the same brand story, in the same tone, across media: their impressions of your brand, your voice and your products and services need to be consistent.
You've heard the phrase 'Content is king', well it is! You can have stunning web design, send out copious social media messages, have a great marketing automation system, but you need excellent content to feed these tools and function the way they should.
Customer experience: Down with the silos!
Most companies have different departments: sales, marketing, customer service, IT, finance... All these departments often operate as silos, independently, using other software platforms and communicating separately to the market. From their point of view, it seems perfectly reasonable, but the customer knows only one brand or product. For him, it doesn't matter if sales, marketing or customer services approach him. Non-matching, overlapping or even conflicting information from the same company will be experienced as odd, disturbing or confusing.
Therefore, we are increasingly using a CX (customer experience) approach, transcending the marketing level. When mapping content from a CX approach, we will automatically tune and harmonise the content that is typical for marketing, sales and customer service. Furthermore, we will also reduce the silo thinking pattern and work towards shared goals using shared platforms. This approach increases efficiency and results in a better ROI.
Take a human approach
Taking the time to understand human behaviour in the context of content marketing can go a long way. The Fogg Behavior Model, for example, states that motivation, ability, and the trigger must occur at the same time for someone to take action. Miss just one – or even simply, not enough of one – and your content won't convert.
In Cialdini's six principles of persuasion, social proof is defined as people doing what they observe other people doing. It's a principle that's based on the idea of safety in numbers. For example, the number of subscribers, famous clients and social media engagement has been shown to have a significant influence on how we interact.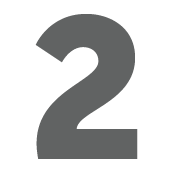 What types of content should B2B organisations focus?
Variety is key. Much like a well-balanced diet includes foods from all of the food groups, mixing up the type of content will improve the health and longevity of your content marketing strategy.
Blogs
For businesses that think writing blogs is passé, it's time to reconsider. Enterprise blogs are more than just content pieces. They are a means to an end, the end being leads. Useful blogs with rich content can convert web-traffic into measurable sales enquires.
Here's an interesting statistic. According to research by InsideView, a market intelligence provider, B2B marketers who use blogs can generate 67 per cent more leads than those who don't. But unfortunately, InsideView's research also showed that only 33 per cent of B2B companies use blogs as an effective marketing tool.
E-Books
Encapsulate your message in bite-sized chunks optimised for reading on various screens and devices. Use eBooks for dense and complex information distilled into outcome-oriented, actionable insight - great for grabbing valuable mindshare and driving consideration in early stages of the buying cycle.
Explainer videos
Short, illustrated video clips to describe your product, solution or strategy. Visual explainers work great as conversation starters, solution intros, and internal comms. You can use a variety of visual styles including whiteboarding, motion graphics, iconography and character animation. Always combine visuals with high-quality voiceovers and music.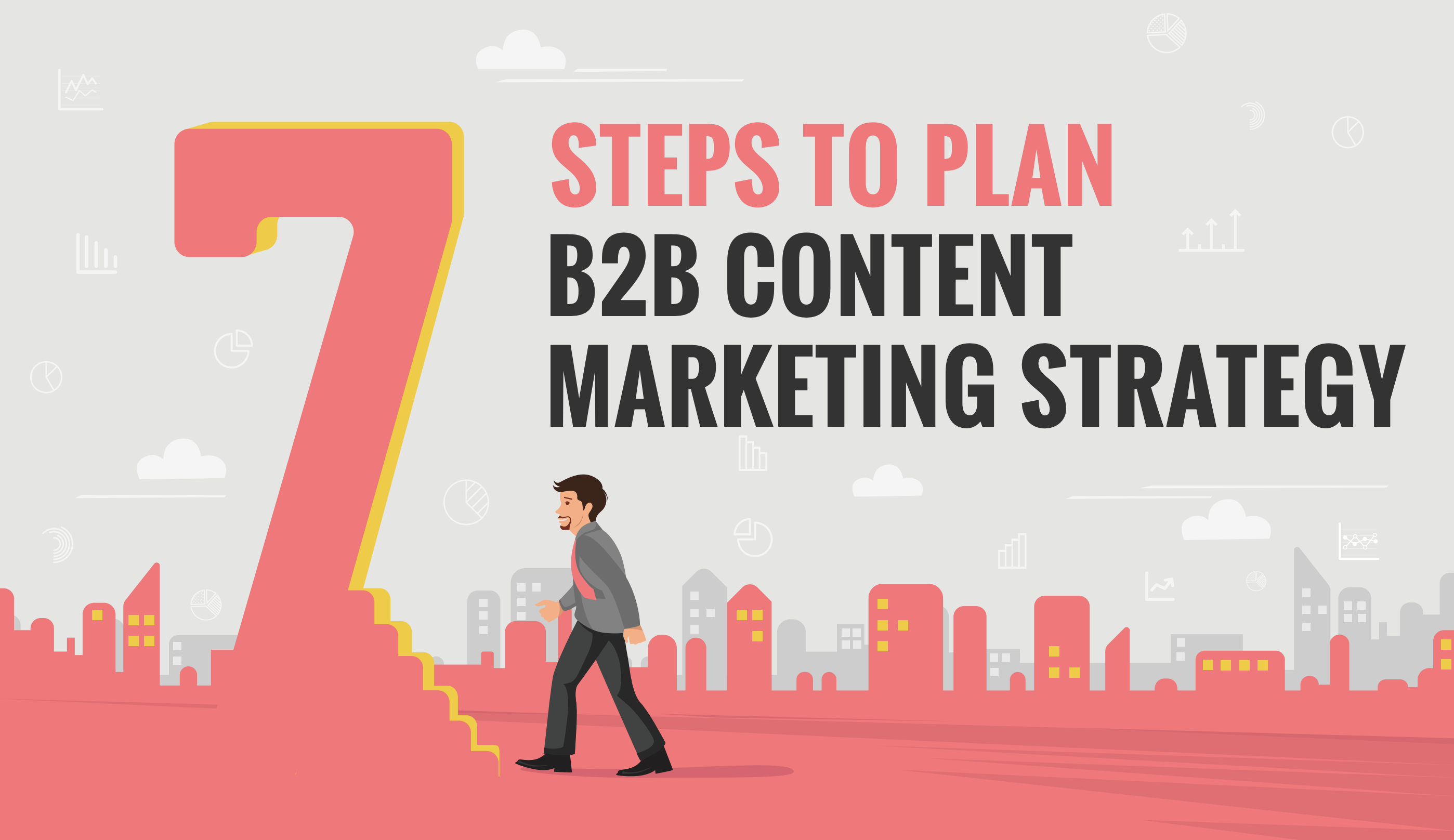 Infographics
An infographic can help you explain complex, multi-layered information for your audience to get the big picture quickly and with clarity. Whether presented as roadmaps, process flows, data visualisation or blueprints, infographics should comprise of clean design, crisp copy and web-optimised layouts.
Customer success stories
When it comes to making a purchase decision, an impressive 92% of consumers trust other people's opinions more than advertisements.
It's important to get customers to tell your story. People who may not have heard of your brand before will look for cues that tell them whether you're trustworthy. Positive signals from customers are a powerful form of social proof.
Case studies are a fabulous way to show potential buyers how others have achieved success with your product. They are a compelling way to reduce uncertainty among new prospects and demonstrate your value.
According to the 2019 Content Marketing Benchmark of CMI, case studies are the number one converter for the final decision stage of the buyer's journey.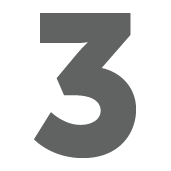 How to start a content marketing strategy
First of all, we have to make a clear distinction between a content marketing strategy and a content strategy.
A marketing strategy determines how we will profile ourselves within a market. A content marketing strategy is the inherent part of it that defines how we will use content to improve interaction with our target groups, and how this can help us achieve our goals.
A content strategy, on the other hand, is a lot more practical in nature. It's the way we create, manage and publish our content. Of course, to start with, we need a good content marketing strategy.
A good content marketing strategy integrates all content related tactics that we can use to achieve our marketing goals. Tactics include our owned media such as websites, social media, blogs, landing pages, CTAs, SlideShares and video content. But we have also earned media such as the viral effect of our content and of course, PR.
An integrated approach
Of course, each project is different and therefore, it is challenging to create ready-to-use templates. However, these eight steps can serve as a guide when taking your first steps to creating a content marketing strategy:
1. Why Do I Want a Content Marketing Strategy?
Unfortunately, this logical question is too often neglected. Yet it is crucial for the further development of your plan and the measurability of the execution. Content marketing can be used to solve several business challenges, including, but not limited to, engagement, demand generation, lead generation, and nurturing. Every goal requires a different approach with adapted channels and timings. Although this does not mean that there can't be some overlap when working simultaneously towards multiple targets.

2. Identify your ideal audience
Use audience persona to identify your target audience. Some unique features of the B2B audience persona are firmography (industry, revenue size, etc.) and behavioural and geographical data.
You need to:
Create and prioritise your audience personas
Identify audience media consumption patterns
Find out where your target audience's watering holes are: Where they get together and share ideas, e.g. LinkedIn, Twitter
3. Select the right platform for your content
Your content publication platform should be your blog (the hub). Use appropriate social media channels (the spokes) to engage with your audience. "Don't build your content house on rented land". Own the content, syndicate in different channels
4. Content themes
What type of topics should you cover? Use keyword research tools from Google, Buzzsumo, websites like Quora, and actual interviews to discover your audience's interests. Your content focus should be the confluence of what your audience wants to hear, what you want to say, and what's unique about your story.
5. Identify content gaps
A content audit can map your existing content to your medium, persona, and buying stage to identify content gaps, and what content you can repurpose. Ensure content consistency and accuracy.
6. Create a content calendar
Timing is crucial for a successful content strategy. A detailed schedule ensures that all actions are planned and well-coordinated. It is recommended to share this calendar with everyone from sales and marketing, so outbound campaigns or other communication flows can be accounted for. As mentioned earlier, content marketing should be part of your marketing strategy.
7. Distributing your content
As the range of available channels is increasing every year, you have to make choices. Don't struggle to be everywhere, but consider your personas and buyer's journey. Try to find the right mix of visual and textual channels and make sure that your content can be easily shared. The "virtual potential" of your content will strongly influence its distribution and will have a beneficial effect on your SEO.
8. Measure, analyse and improve
The main advantage of (digital) content is, of course, its measurability. Instead of vague assumptions or dubious estimations about the audience, you receive clear, precise data, with KPIs, you can determine yourself.
In that way, you can measure and know at all times which content, times and channels are the most effective. So you don't need to wait until your campaign is over (and your money runs out) to make adjustments. The right measurement instruments and transparent reporting are a must. Also, keep in mind that it requires the necessary software and staff-hours.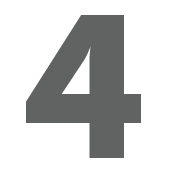 Maintaining your content for optimum SEO
A content audit is like spring cleaning. Once a year (or on another regular schedule), you should go through your website and get rid of pages that no longer fit you or your brand. Besides deleting pages that see few visitors, you also need to update, consolidate, keep or redirect other pages.
Although there's no shying away from the fact that it's a lot of work, a correctly performed content audit can send a surprisingly large amount of organic traffic your way. Remember, it's quality website pages offering valuable information, and not the amount of content on a site that search engines look for and reward.
How does a content audit improve SEO?
While some marketers hesitate to perform their first content audit because they fear that having less content on their website will create a dramatic dip in traffic, typically the opposite happens. By eliminating weak content and optimising other material, you provide better value for the reader; This leads to better SERP results and more organic traffic. When it comes to Google algorithms, quality always wins over quantity.
Aside from the quality of content, Google also considers how often you add new content when determining its relevance. Since you can only make so many changes to the main pages of your website, consider starting a blog if your website does not have one already. A blog allows you to share useful and timely information with your readers. When Google crawls your site, it ranks the new posts as valuable, while its algorithm also recognises that you operate an active website with frequent updates. Additionally, as you review your site, make sure that you aren't keyword stuffing and that you're following best practices for SEO.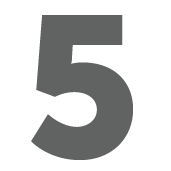 Generating Demand with content

Lead generation and nurturing can be an explicit goal, but it can also be an inherent part of your strategy. After all, content marketing is the basis of every inbound strategy and therefore, perfect for collecting data and generating leads.
The next logical step is to convert these leads into customers, which can be facilitated by modern techniques, such as marketing automation. It would be a shame if the effort you put into creating good content didn't result in leads and satisfied colleagues from the sales department.
Generate quality sales leads with content
How do you create quality sales leads with content? It's not difficult. All good content, whether it's for the top, middle or bottom of the sales funnel, brings prospects a step closer to becoming customers. And let's not forget that great content also keeps customers sold.
To effectively market to qualified prospects, you need to get them to reveal who they are. Do this by 'gating' content: forcing registration to gain access; This lets you keep track of visitors and provide them with more content to keep them interested.
If you can offer content that contains valuable information, like a well-written eBook, an in-depth explainer video or a best practices resource, people will give you their name and e-mail address to get it. With those two pieces of information—their contact details and the content resource they consumed—you can start to predict what visitors might want more of.
That's what many content providers do, for example, YouTube. Watch a video or two on cats playing or motorcycles racing, and suddenly you're being fed a steady diet of cat play or motorcycle race videos. You can do the same thing for your prospects, directing your most relevant content their way. That's where analytics and marketing automation comes into play.
Making your content interactive can also improve lead generation. Interactive content can enable an exchange of information that bridges the gap between content delivery and engagement. Building in interactivity doesn't cost that much more, and the returns can be attractive. Here are the three main advantages of using interactive content:
It helps engage your clients, and start a conversation; This can help you gain valuable insight into your customers' challenges, and objectives, and how you can help them with your products or solutions.
It enables the prioritisation of marketing efforts based on data. With the information they provide, you can easily measure and identify leads that require more nurturing or are ready for conversion.
It removes or eases the friction associated with lead forms. By first providing value and personalised experiences, your clients will be more willing to give you lead information in return for insights.
Here are five types of interactive content:
Benchmark survey
Social media chatbot
Interactive eBook
Interactive infographics
Calculators and configurators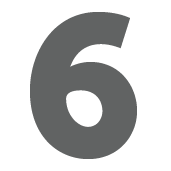 Tackling the content production bottleneck

What slows down content production?
Marketers know they need more content. In a 2019 survey, 63 per cent of B2B respondents reported a lack of sufficient content. The solution lies in getting content out the door faster. But why isn't this happening?
One reason is that the process for generating content is just too onerous. Getting a piece done may require six distinct steps: generating the idea, approving the topic, writing the piece, getting approvals, designing the piece and putting the content online. If each of these steps takes a week, you can quickly get an idea of how hard it is to generate multiple pieces of content that are all timely and informative!
With this type of delay — or bottleneck — it is nearly impossible to capture the buyer's attention with the right piece of content at just the right time. And by the time one particular piece is out the door, another five may be lined up behind it. It's a cycle that is doomed to repeat itself.
Applying some good common sense can solve a lot of problems and the content bottleneck is one of them. If a single individual or group of individuals — let's say marketing — is responsible for generating a piece of content, it's bound to get bogged down. The key is to break down this linear process from six discrete steps into parallel tracks where everyone is working together to achieve a common goal.
Democratizing Content
Typically, marketing has primary ownership of marketing content and production. But it makes far more sense for these responsibilities to be shared among groups that also work with customers and understand their needs from unique perspectives. Instead of having just one person write content and then circulate it for approval, design and production, multiple people can be writing content and producing it themselves using simple software. That's what a good content platform provides — a reliable path toward multiplying the volume of content, essentially by distributing the burden. The logic for this approach is intuitive. The better your understanding of customer pain points and problems, the more likely you are to generate content that delivers a helpful solution. By allocating content responsibility among various teams, you can more closely mirror the customer journey as prospects learn about your product and move further along their purchasing path. Different teams have different areas of expertise, all of which inform the potential buyer. A salesperson might have the perfect blog post for explaining, say, the advantages of a particular software versus competitors', while a customer support manager may be the best one to explain through video how to avoid a particular pitfall in using the product. At the same time these are being generated, perhaps the marketer is creating a customer success story that shows how one customer used the product to improve productivity. With all of these teams generating content separately, much more can be generated at a single time.
The Benefits of Letting Go
It's human nature for the marketing team to want to retain control over an area as central to their function as content creation. A lot of what keeps the marketing team active and thriving is having their pulse on the news and developments that might be of interest to customers and prospects. But ceding some control over the content generation process benefits everybody — if it's done correctly using a good content platform. A series of templates and style guidelines, customized to reflect the company's brand, can keep brand messaging intact. Drag-and-drop editing can eliminate the need for professional graphic artists to make things look pretty. And advanced permission settings ensure that only designers can edit templates, while only publishers can put out a live piece. Once you've blown through those pesky bottlenecks, think of all the other great things the right software will allow you to do. Foleon's content experience platform helps you reach all the right milestones: more and better content, stronger analytics to track your results, integration with your entire martech stack, and the power to get your message heard. By working together to solve the content bottleneck together, marketing and sales can solve one of the biggest roadblocks your prospects face in committing to your company. Your prospects will have the information they need to make informed decisions about their future. And with any luck, you'll soon have another client name to add to your roster.
An engaging content marketing strategy is crucial to the success of B2B marketing and communication efforts. By publishing a variety of different types of content, you can demonstrate your company's expertise via the quality of the insights, know-how, opinions and sources made available, the stories shared and the people interacting with the company.
An engaging content strategy describes the what, why, how, for whom, by whom, with what, when, where, how often, what next and measurement issues. By making this information interesting, entertaining and worth sharing, you can transform the way that B2B buyers interact with your company.
BBN has a multitude of excellent content creators and strategists all over the world with expertise across a wide range of industries. So, if you are about to embark in content marketing and need help in either creating a strategy or developing content, then please get in touch.