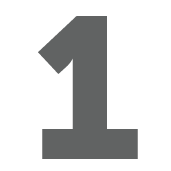 Select your target accounts
"TARGETING THE RIGHT ACCOUNTS IS THE
SINGLE MOST IMPORTANT ABM STRATEGY."
ABM is distinguished by the way it focuses effort and resources on a smaller number of high-value accounts with the greatest revenue potential. Therefore, the first step in your ABM journey is to select those target accounts.
Though sales and marketing are collaborators throughout all ABM processes, it's important that the sales team feels they own the account selection. Buy-in is critical to the success of ABM because when the marketing team engages with a target account, the sales team needs to feel equally excited about the interaction.

So, how do you select and organize these target accounts?

We'll show you.
"IT'S INCREDIBLY IMPORTANT TO PICK YOUR ACCOUNTS WISELY. YOU'RE ONLY GOING TO HAVE THE BANDWIDTH TO EFFECTIVELY WORK A CERTAIN NUMBER OF ACCOUNTS. AND IF YOU PICK THE WRONG ONES, YOU'RE GOING TO BE WASTING YOUR TEAM'S TIME ON LEADS THAT WON'T AMOUNT TO ANYTHING."
- Sam Laber, Founder of Spoonful and previously of Datanyze
Select, score and spotlight target accounts
Essentially, the key aspects that determine your selection are fit and interest. To determine if a company is a good fit and has an interest in your product or service, configure a scoring model based on past performance and engagement data, firmographics, technographics, and forecasting data.

However, when starting a simple ABM pilot program, try answering the questions in the box to the right to help establish initial companies to consider. To simplify this process, it's recommended you at least get to the second level of the account selection maturity model (see model below).
Ideally, you'll be able to quantify and then rank which companies possess the most potential, and then you'll be able to prioritize resources. Better yet, this process will allow your teams to identify an ideal company profile that will help you more easily recognize future potential clients.
An account selection maturity model
Questions for company selection
Which companies, industries, and market segments have we sold to most effectively in the past?

What type of accounts have provided the most revenue over time?

Which companies, industries, and market segments have provided the most strategic value for us?

Which company traits have correlated most closely to our sales successes?

Which company characteristics should eliminate an account from being considered?

Which accounts do we already have a strong relationship with?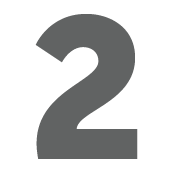 Identify key people and insights
Produce personas:
As ABM is all about personalized content, you'll need to create three to five personas for each account's buying team. Go a step further to create a second tier of personas of the buying team's influencers. Find potential contacts and compile data from:

Existing data in your CRM, marketing automation or ERP systems
LinkedIn, media or event websites, industry forums, and social media
Call into the account to build out contacts
Email conventions like 'first.last@company.com' can be used to discover email addresses when you only have names
Contact lists purchased from reputable providers


Identify target contacts:
Research the account's influencers. Specifically, find out the following details:
Job title
Tenure
Decision-making hierarchy
Account affiliation
Activity/engagement history
Skills and proficiencies
Experience with your category •
Personal goals
Personal pain points

Create an "influence matrix." This gives your team insight into each account's decision-making processes and reduces your sales cycles.
RESEARCH SHOWS THAT ON AVERAGE, UP TO 12 BUYERS PARTICIPATE IN THE DECISION-MAKING PROCESS FOR HIGH-VALUE PRODUCTS.

THIS MEANS YOUR COORDINATED TEAMS NEED TO CONTEXTUALIZE EACH PERSONA AND RELATIONSHIP IN AN ACCOUNT TO NAVIGATE HOW TO INTERACT WITH ANY PERSON THAT COMES INTO THE SYSTEM.



Account-specific insights
Account-specific insight is how you'll customize your content to make every engagement impactful. It's also the only way ABM is effective. When you know what motivates your target accounts, you'll be able to do so with content that informs and entertains them, as well as adds value to their lives.

When you consistently apply insight in this way, your specified account influencers will trust your brand. When you have their trust, they will be more likely to open and read your emails, consume and share your content, attend your events, take your calls, and you'll see an improvement in the effectiveness of your meetings with them.



WHAT INSIGHTS SHOULD YOU LOOK FOR?
The company's:
Priorities
Financial health and growth Ability and likelihood for renewals SWOT

Relationships:
Contact profiles and personas Relationships within the organization Relationship maps with your organization

The company's buying centers:
Organization chart
Blank spaces within organizations (to visualize missing opportunities)

The company's market:
Major trends
Industry competitors and relationships
Growth drivers and barriers



"IN A SIRIUSDECISIONS STUDY, 30% OF MARKETERS WHO WORKED IN AN ACCOUNT-BASED MANNER REPORTED AN ENGAGEMENT INCREASE GREATER THAN 100% WITH THEIR C-LEVEL TARGETS"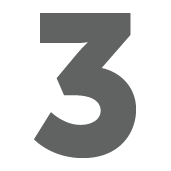 Customised content creation
As long as it's tailored and relevant, all sales and marketing platforms you'd usually use to deliver content are effective in your ABM program. The idea is to pursue tactics and formats that engage your targeted audience best. Some personas read blog posts, while others would rather watch YouTube videos.

You can't catch the eye of decision- makers, let alone form a long-lasting relationship with them, if you use
generic messages or commonly-used content. McKinsey & Company found that personalized engagement reduces acquisition costs by as much as 50% and increases revenues by up to 15%.
This is why all your ABM content should be prepared by applying your research about the person and the company
to prove you understand their most pressing challenges and you can help solve them.
CONTENT PERSONALISATION SPECTRUM
Creating content with context
Now that you've done your homework and created the personas, it's time for the integral step of coupling content to those personas.

While some studies show a large portion of high-level stakeholders are willing to read unsolicited marketing materials if relevant to their business, the crux of these findings is that the content must be relevant, and perhaps even tailored specifically to their business.

To be persuasive to buyers, your personalized content must indicate:

Your

awarenes

s, knowledge, and understanding of their particular business issues.
Your awareness, knowledge, and understanding of their industry.
That you have fresh perspectives and innovative ideas to advance their business.
"PERSONA PLUS INDUSTRY IS WHERE THE MAGIC HAPPENS. THAT'S POWERFUL TARGETING."
- Bizible's State of Pipeline Marketing Report 2016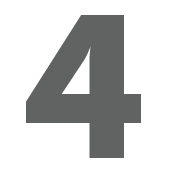 Orchestrate account-focused campaigns
3 ... 2 ... 1... Blast off! It's time to take action in your ABM program and put your targeted messaging from Step 3 in front of your identified stakeholders.

Unlike with inbound marketing, you won't be waiting for audiences to stumble upon your content. Instead, you're going to ensure your targets see and absorb your customized messages via sequenced coordination of different activities, campaigns, and platforms.
Five common tactics of ABM professionals
Field events
Such events provide valuable face-to-face interaction, which is the most powerful way to initiate high-quality discussions, strengthen relationships, or accelerate deals.

Personal email
In ABM, email is not an automated message-deliverer. On the contrary, email is a platform for one-to-one human connections, with each interaction providing distinct messages that personally resonate with and engage a target.

Direct mail
Many clients perceive offers sent by mail to be more valuable than digital-only offers, and ABM practitioners have seen increased ROI when integrating direct mail into a campaign.

Web personalization
Web personalization technology can be used to detect a webpage visitor's company and industry, and to then customize your site's images, case studies, and deals based on that account.

Account advertising
Though a more popularly used strategy, basic advertising in ABM is one of the least effective methods.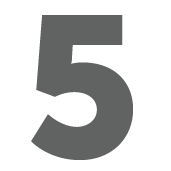 ABM strategies are intended to deliver improved ROI, bigger deals, higher win rates, and more lifetime customers. But ABM requires new metrics to measure success to illustrate its value over traditional marketing. Some aspects to measure include:

ROI
Compare the non-target accounts' lifetime value to customer acquisition cost ratio to the targeted accounts' lifetime value to cost per closed-won account ratio.

Deal size
Compare your target accounts' average annual contract value to the untargeted accounts.
Win rate
Compare your opportunity-to-close rate of target accounts versus non-target accounts.

Sales cycle
Compare the target accounts' sales cycles over months to your company's cycles

Retention rate
Track the percentage of customers that remain customers in the subsequent periods since employing the ABM strategy.

Net promoter score (NPS)
To gauge both target and non-target accounts' loyalty to the brand.
Measuring means matching
When transitioning from demand generation to ABM, there are always challenges, but lead-to-account matching can help.
What is Lead-to-Account Matching?
A common ABM issue is not attaching your leads and their activities to their respective target accounts. This is when you need to think about lead-to-account (L2A) matching. L2A matching is when you use your CRM to identify which account each lead should be connected to so you can precisely measure your ABM programs and interactions with that account.
The foundation of ABM metrics
is L2A matching

Leads don't automatically attach to accountsin many CRMs. This, of course, leads toleads getting mislead, wasted time, reporting challenges, and limited account visibility. Without connecting contacts to appropriate account-level information (e.g., employee size, HQ location, issues and opportunities) you won't get anywhere in your ABM journey. If you don't have these tangible connections, your teams won't be able to guide account personas down the appropriate purchasing funnel with personalized content.



Benefits of L2A matching

Experienced ABM marketers have
seen and experienced the benefits
of L2A matching. The most common benefits they report on include improved customer experiences, better-quality prospect journeys, boosted sales rep productivity, smooth lead management and integrated account analytics.
When you do L2A matching right, leads are routed, developed, and measured appropriately throughout the buying journey.
L2 matching is win-win: Your teams save time and effort and your target accounts get the appropriate attention they want when they want it. L2A matching allows you to ensure your account managers, who have the most insight into the opportunities and needs of an account, can spend quality time solving their accounts' needs. To save you time in the long-run, it's worth the effort to work on L2A matching in your CRM system from the beginning.